Menu
Blog Home
Details

Category: Julie Martin
Hits: 3023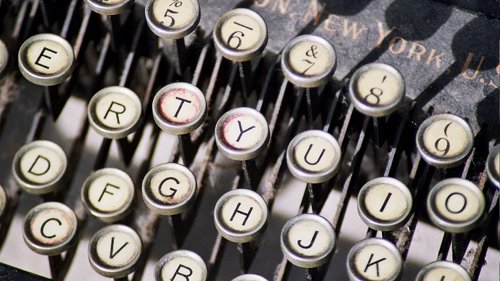 After twelve years on the floor of my wardrobe, collecting fluff and dust and often buried beneath an assortment of shoes, it recently stood on our dining table, all 16kgs of it, giving off an air of shabby majesty. The black metal glistened in places but the chrome plating was dull and sported patches of rust. In the half-light of evening, it threw a menacing shadow on the wall.
My mother, the lady who owned and treasured it has gone and now it too has gone, shipped to my daughter's Federation style home in Melbourne, where it will blend in seamlessly with the high ceilings and ornate cornices and be lovingly displayed and admired. It leaves behind though, hazy memories which have drifted to the surface – sights and sounds which were once so familiar and humdrum that they left only a shadowy imprint on my consciousness.
Details

Category: Julie Martin
Hits: 3829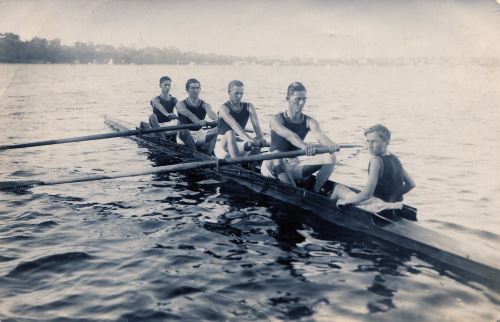 'On Saturday afternoon the Swan River presented a gay appearance when the secondary school annual four-oared championship for the Headmaster's Cup was decided in beautiful weather. Crowds lined the terraces of King's Park and the SS Perth and various motor launches chartered for the occasion carried the youthful supporters from the different school, each crying themselves hoarse in barracking for their respective crews. A keen spirit of rivalry existed, and the event which carries with it the title "Head of the River" was won somewhat easily by the Scotch College The last occasion that Scotch was successful was in 1913, so it cannot be said that they have won out of their turn. As the colours of the school fluttered to the masthead of the winning post loud cheers rent the air for several minutes.' (Western Mail 1920 May 6, p33)
Details

Category: Julie Martin
Hits: 3833
My cousin Olga died last October. You'd never have guessed she was 83. She was aware that the end was coming and in her customary efficient way, organised as much as she could so that her passing would be a smooth process for everyone involved.
Before she died, she gave me a small carton stuffed with black and white photographs taken in the 1930s and 40s. Like many family photos from that era, snapped by novice photographers with unsophisticated cameras, they displayed children lost in a blur of movement or matronly ladies in dark frocks and large hats which completely overshadowed their faces. Nothing of particular interest.
Details

Category: Julie Martin
Hits: 2924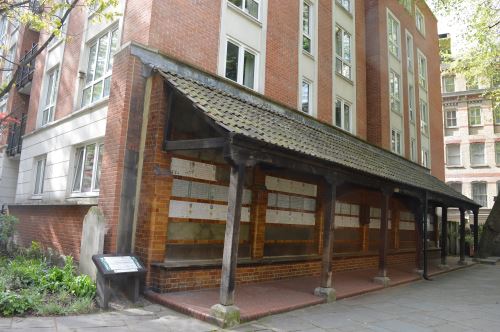 My friend Robin is a Londonphile. Every couple of years, she and her husband head to this great city for the northern summer and over several months, feast on galleries, museums, concerts and the theatre not to mention parks and gardens. Robin is also a genealogist/family historian and an enthusiastic photographer.
Details

Category: Julie Martin
Hits: 3796
PRISONERS OF THE PAST compiled by Calliope Bridge, Celene Bridge, Angela Teague, Mark Chambers and Tom Hogarth. Hesperian Press, 2017. 286p.
Book Review
When I read the publicity blub about this book, I was excited. I thought it was a compilation of the 'mugshots', (the original black and white photographs) of those persons admitted to Fremantle Prison in the opening years of the 20th century and now housed in the State Records Office of WA.
It wasn't.
Details

Category: Julie Martin
Hits: 2145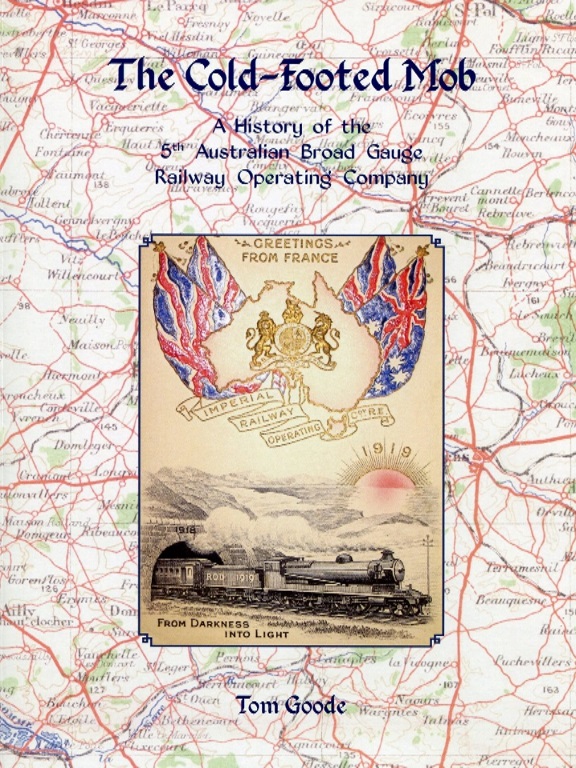 The cold footed mob: A history of the 5th Australian Broad Gauge Railway Operating Company
by Tom Goode. Hesperian Press. 94p
You'd be excused for giving this slim A4 tome no more than a passing glance. The title and the antiquated illustration of a train and some Australian and English flags centred on a yellowing map is hardly attention grabbing.
Don't judge a book by its cover. The cold footed mob is a surprising and interesting story about a little known unit of the AIF and its role in WWI.