Menu
Blog Home
Details

Category: News Items
Hits: 1056
The extra mile...
Whilst the rest of us are preparing for Christmas, some dedicated WAGS members were hard at work to improve the experience of being in the WAGS Library Non-book area. Thanks Ian and Ian and all those assembled for getting this important project underway !
The Server Room
In order to provide a quieter area for research in unit six, WAGS is building an enclosed air conditioned room to house the server machines that share and store data around our organisation.
The project, designed by Simon and Simon, commenced last Saturday 12th December, when members of the Computer SIG assisted in shifting the long computer table away from the rear wall.
Details

Category: Genealogy Curmudgeon
Hits: 1207
Well sorry, they probably didn't...
Boats are small, ships are big - boats go to and from Rottnest Island, up the Swan river or other estuaries - Ships travel on the ocean or sea & Boats go on Ships.
Anyone who migrated by sea to Australia over the past 200 years (excluding recent refugees) is pretty much guaranteed to have come on a Ship.
Nothing annoys an ex seafarer more than to have his/her life at sea referred to as he/she having spent time on a boat...
Details

Category: Julie Martin
Hits: 1489
Gift of a rare book - Who was Mrs Matters?
WAGS Foundation member Brian Croker was recently given a copy of the very rare book, Australasians who count in London and who counts in Western Australia written by Mrs. Leonard W Matters.
Brian indexed the content and generously shared his work with WAGS. The index can now be viewed on the Society's website and a digital copy of the entire book can be freely viewed on the website of the National Library of Australia. Anyone interested in Australian and especially Western Australian social history, will find it a fascinating item.
Details

Category: Opinion
Hits: 1258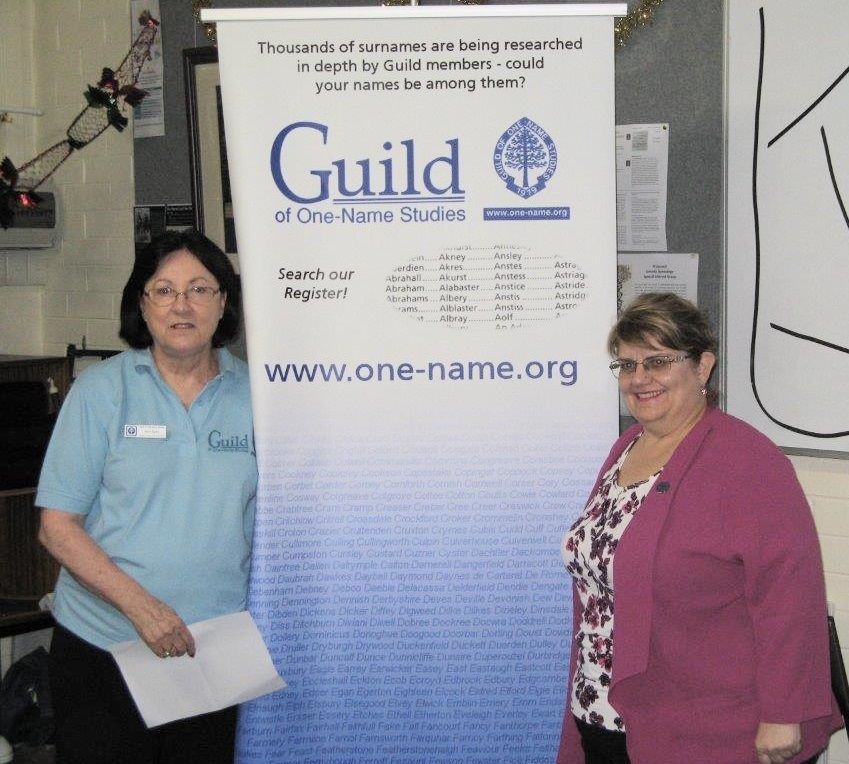 On Sunday 29th November, the long term member of the Guild of One Name Studies and Queensland regional rep Helen Smith, whom you may have seen on a genie-cruise, presented two workshops at WAGS.
It was a great day organised by the GOONS Western Australian representative, Ann Spiro.
Details

Category: Ernie Fowler
Hits: 1205
Browsing has its benefits...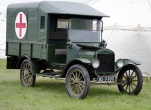 It was in the year 2011, when one day I was sat in at the Birtwistle Local Histories Library waiting for a client to arrive. I'd been volunteering with genealogy there and that day, to pass the time while waiting, I picked up a magazine and began to browse.
Details

Category: Julie Martin
Hits: 1139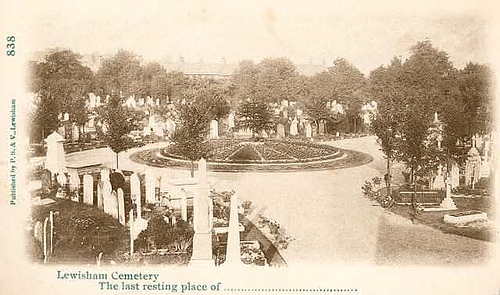 Deceased Online...
I noticed recently that the subscription website Deceased Online had added burial and cremation records for the London Borough of Lewisham to its collection. Had this news arrived six years ago, I would have been scrambling for the credit card to transact a 'pay per view'.
Now, that news only prompts vivid memories of a long drawn out hunt some years ago ….. let me explain