The extra mile...
Whilst the rest of us are preparing for Christmas, some dedicated WAGS members were hard at work to improve the experience of being in the WAGS Library Non-book area. Thanks Ian and Ian and all those assembled for getting this important project underway !
The Server Room
In order to provide a quieter area for research in unit six, WAGS is building an enclosed air conditioned room to house the server machines that share and store data around our organisation.
The project, designed by Simon and Simon, commenced last Saturday 12th December, when members of the Computer SIG assisted in shifting the long computer table away from the rear wall.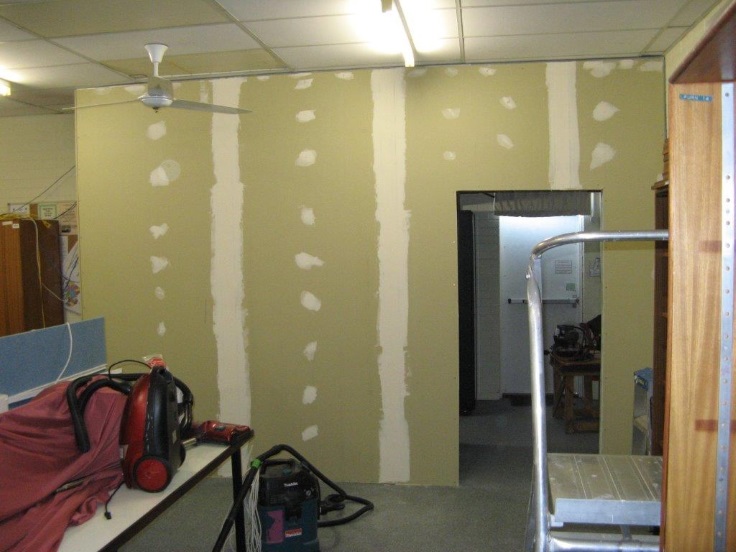 On Monday, building supervisor Ian Simon assembled a crew consisting of two master craftsmen Gary and Michael and tradies' assistant Ian Barnes.
And we were lucky – both Michael and Gary are weight lifters, as the soundproofing was VERY heavy!
After a long day (8-6pm) a new wall had been created and partially clad.
A fine lunch was provided for the workers by the catering company Heatherian, as well as a cohort of behind the scene WAGS stalwarts, including librarian Edwina Shooter and her knowledgeable assistant Judy Ballantyne; Lyn Watt; Margaret Pike and Thea Woodruff.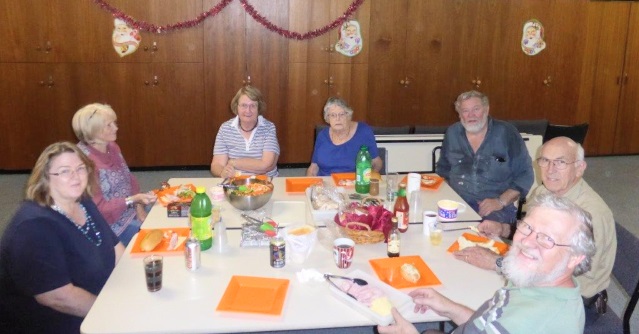 The following day saw channels for power and computer cables added, together with some finishing of the new plasterboard.
Arriving at the wrong time, the WAGS President was pressed into action, and showed a dab hand at manoeuvring the vacuum cleaner!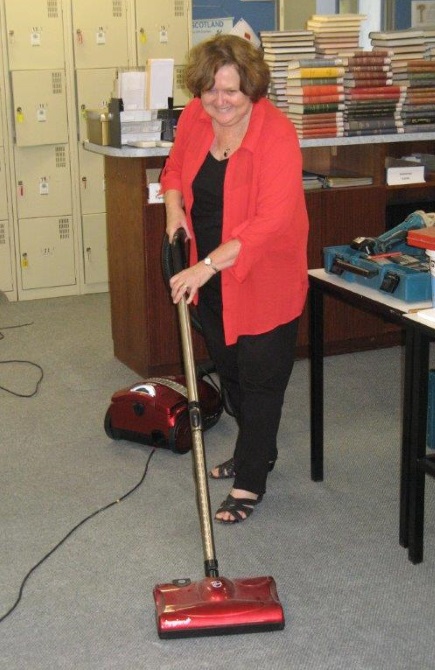 A door will soon be installed to the new area, as well as modifying the mezzanine floor to allow for greater cooling of the servers.
Ian Barnes
Member #9003