Menu
Details

Category: Diane Oldman
Hits: 7531
Assassination Attempt on Prince Alfred
This article by Guest Blogger Diane Oldman was first published here on 19 Sept 2013.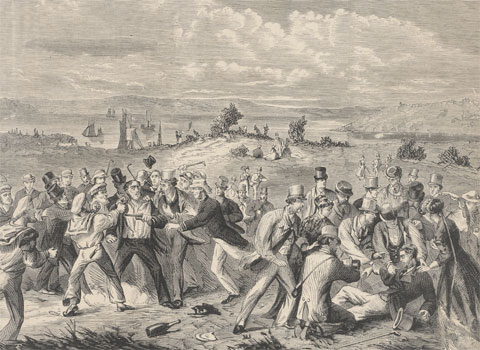 In March 1868, a mentally disturbed Irish-born Australian shot and wounded Prince Alfred, Duke of Edinburgh, at a picnic on Sydney harbour. The would-be assassin, Henry James O'Farrell, falsely claimed to be a Fenian and his shots resounded around Australia as a torrent of violent and irrational anti-Irish hatred spread through a colony already tense and nervous about reports of terrorism in England. O'Farrell was convicted and sentenced to death.
Prince Alfred himself tried unsuccessfully to intercede and save his would-be killer's life.
You are here:  

Diane Oldman