Menu
Details

Category: Marcia Watson
Hits: 2411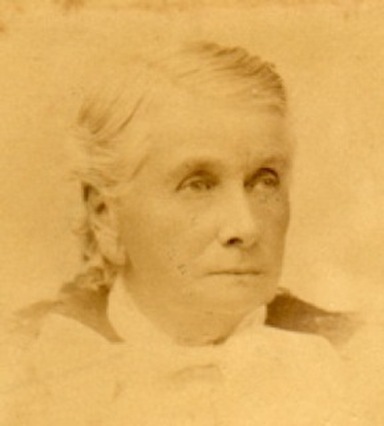 Five husbands, seven children, four countries - is this the life Mary Agnes Wollaston imagined for herself?
Born in West Wickham, Cambridgeshire in 1830, Agnes arrived with her father Reverend John Ramsden Wollaston, mother Mary, siblings William, George, Edward, Sophy and three servants at Fremantle, Western Australia on 20 April 1841 per Henry.
After a short stay in Fremantle, the family moved to Port Leschenault (Bunbury). Reverend Wollaston secured 115 acres of land at nearby Picton, with a house and 5 acres cleared for fruit trees and a kitchen garden. Life was very tough and food scarce at times as the family began farming. Wollaston's pastoral duties often kept him away from home.
Read more: 'She hath done what she could' - Mary Agnes Wollaston
Details

Category: Marcia Watson
Hits: 2206
Mystery surrounds the identity of Donald Smith
My grandmother's brother, Donald Arthur Biglin, wrote a brief life story for his children. It began:
I was born at Upper Swan WA on the 17.6.1906. My father William Biglin worked for a Mr Barrett Lennard, who had a farm and vineyard. While my family were at Upper Swan, a very old man was also working on the same farm. Being summer, the heat and long days, work was too hard for him, so he Donald Smith came to live with us, and when I was born I was called Donald. I can just remember him, before he died at Narrogin hospital.

I was 2½ years old when we moved to Cuballing, on to a bush block to develop a farm. ……….
Details

Category: Marcia Watson
Hits: 3640
Ada Bodart - Virtually forgotten
Part one of a two part article by guest blogger - WAGS member Marcia Watson
During 2015 Britain is commemorating the life and death of Nurse Edith Cavell. Nurse Cavell was executed by the Germans in Brussels in October 1915 for her part in helping allied soldiers to escape back to Britain.
One of the other 35 people tried with Cavell was Ada Bodart who is virtually forgotten.
For her heroic part in aiding the soldiers to escape from German occupied Belgium she was condemned to death with Cavell and seven others.
Details

Category: Marcia Watson
Hits: 2885
Ada Bodart - Virtually forgotten - Part 2
Part two of a two part article by guest blogger and WAGS member Marcia Watson.
---
Ada Bodart's cousin Denis Joseph Doherty, born in 1861, was the son of Robert Hogg Doherty.
Denis worked in a linen spinning factory before he left Ireland for Victoria in 1882, and came the Kimberley goldfield in Western Australia in 1886. He and his friend Francis Connor entered into business together as storekeepers and packers in Wyndham. In 1894 their firm called Connor and Doherty expanded into the shipping trade, sending cattle from Wyndham to Perth. Their main supplier for the trade was the Durack family.
You are here:  

Marcia Watson