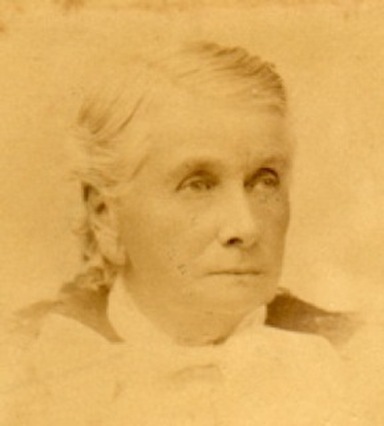 Five husbands, seven children, four countries - is this the life Mary Agnes Wollaston imagined for herself?
Born in West Wickham, Cambridgeshire in 1830, Agnes arrived with her father Reverend John Ramsden Wollaston, mother Mary, siblings William, George, Edward, Sophy and three servants at Fremantle, Western Australia on 20 April 1841 per Henry.
After a short stay in Fremantle, the family moved to Port Leschenault (Bunbury). Reverend Wollaston secured 115 acres of land at nearby Picton, with a house and 5 acres cleared for fruit trees and a kitchen garden. Life was very tough and food scarce at times as the family began farming. Wollaston's pastoral duties often kept him away from home.
Reverend Wollaston kept a diary and occasionally mentioned his family.
November 1841 – My poor wife had the misfortune to stumble over a tea kettle and scald both her feet. She suffered much from this untoward accident; many weeks elapsed before she got well.
7 March 1843 - Ophthalmia is now very prevalent. Mary, myself and the two girls are troubled with it, especially poor little Sophy, who can hardly see.
A week later he records the ship Champion landed soldiers at Port Leschenaultia before continuing onto Hobart. The total number of soldiers was now 24 at Bunbury. Sophy's eyes were nearly better, but he could hardly see out of one eye. The family were unwell most of March. Agnes, almost 13 years old, helped her mother with the washing. An arduous task that left her mother exhausted.
28 October 1843 - Poor Mary knocks up regularly with her wash, which I do all I can to lighten and really fancy sometimes she begins to grow double. I pray God soon to be able to give her respite. The poor girls are drudges beyond their strength and must be whilst we remain here. Nothing grieves me more than to see Agnes and her mother working at such unsuitable occupations amidst natives and other frequenters of our kitchen, which will not be the case at Bunbury.
In late December 1843, the family moved to Bunbury. Wollaston notes - The barracks are just above my garden and there are plenty of charwomen among the soldiers' wives, but we cannot afford much help. His reference to the barrack being close to his house is ominous.
The diary ended in early 1844, so there is no reference to events later in the year. On 17 October 1844 a pregnant Agnes, aged 14, married Corporal James Strain of the 51st Regiment, at Bunbury. Their daughter, Mary Agnes, was born at Pinjarra in May 1845. Just over a year later a second daughter, Jane Charlotte, was born at Pinjarra. Both girls were baptised at Fremantle.
The Strain family moved to Calcutta with the 51st regiment, departing from Fremantle on the Java on 15 March 1847.
In an article published in a Western Australian newspaper, The Inquirer, on 8 December 1847:
The 51st Regiment. — Letters have been received, by way of England, conveying a deplorable account of the mortality that has prevailed amongst the detachment of the 51st, recently stationed here, from that scourge of the East, cholera. Amongst the deaths are enumerated those of Serjeant's Saxbeach and Chadwick, Corporal George, Private Ault and child, Maguire (bugler), wife and child, with twenty others, whose names are not recorded, and a great number of women and children. The wife of Serjeant Strain had been dangerously ill, and her recovery despaired of, but she was by the last accounts becoming convalescent.
During the period April to June 1847, at Fort William, Calcutta, nine privates, three corporals, one sergeant, two women and two children died. Sergeant Saxbeach [Suxspeach] mentioned above did not die.
The 51st Regiment moved south to Poonamallee near Madras. In September 1847, the eldest daughter, two-year-old Mary Agnes, died of a bowel complaint and was buried the same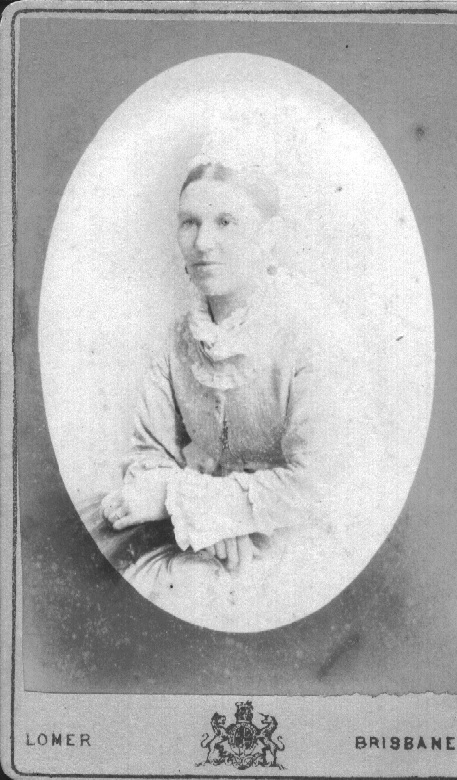 day at Poonamallee. When Reverend Wollaston began writing his diary again on 13 May 1848, after a four-year interval, he mentions 'Agnes with her husband and child is in India' so Agnes must have been in contact with her parents.
In November 1848, Agnes gave birth to a son, James Edward, at Bangalore. When baptised a month later, the witnesses were Colour Sergeant Stephen Ashby, his wife Sarah Ashby and George Alcock. Recently married Sarah Ashby was the same age as Agnes, and they appear to be friends.
Agnes was widowed when on the 9 June 1849, her husband colour Sergeant James Strain died of spasmodic cholera at Bangalore. He was 30 years and two months old. Eighteen-year-old Agnes had a seven months old baby and two and a half-year-old daughter. Lack of shipping between India and Fremantle meant returning to her family was probably not an option. Marrying again was an option.
Six months later, on 12 November 1849, she married Thomas Saxpeach [Suxspeach], 34, a bachelor and Colour Sergeant with the 51st Regiment. They married by licence at Bangalore and the witnesses were John Moore and Sarah Ann Ashby.
The marriage was short as Thomas Suxspeach died on 19 June 1850 at Poonamallee. Two months later Agnes gave birth to their daughter, Sophia Isabella Suxpeach, at Fort St George, Madras.
Twenty-year-old Agnes again found herself a widow, now with three young children. Later in the year, on 19 December 1850, she married 29-year-old bachelor Sergeant Henry Haines of the 51st Regiment, by banns. Witnesses were S Ashby and Sarah Ann Ashby.
Agnes gave birth to Henrietta Agnes Haines at Fort St George in February 1852. Joy was quickly followed by sadness when a month later her son, James Edward Strain, died of cholera at Madras. Things got even worse for Agnes when her third husband, Henry Haines, died on 25 April 1852 at Rangoon, Burma.
Widowed for the third time, Agnes and her children Jane Strain, Sophia Suxspeach and Henrietta Haines, continued to live in Madras. On 28 November 1853, as Mary Agnes Wolleston, she married Alexander William Talbot. He was a bachelor and a boot and shoemaker. At the time of the marriage, Agnes was from Madras and Alexander from Poonamallee.
Sadness was again on the horizon for Agnes. The 51st Regiment returned to England and with it many of her friends. In March 1854, an outbreak of measles at Poonamallee claimed the lives of her two young daughters, Sophia Isabella Suxspeach and Henrietta Haynes, on successive days.
The Talbot family decided to leave India. Alexander, Agnes and step-daughter Jane Charlotte Strain departed towards the end of 1855 for New Zealand. On the voyage to New Zealand, Agnes gave birth to a son Charles in January 1856. The Talbots were possibly joining Agnes's brother, Reverend Henry Wollaston, who lived at Tamaki near Auckland.
The Talbot's stay in New Zealand was brief as on 30 June 1856 they arrived in Sydney. At some stage, Jane Charlotte Strain assumed the surname Talbot. Perhaps it was part of their new life in Australia. Another son, Ramsden, was born in 1858 at Ulladulla before the family moved to Kilcoy just north of Brisbane where Alexander managed a property.
Agnes found herself widowed a fourth time when Alexander died on 24 February 1871. Exactly eight years later, she married her fifth husband, widower Reverend Richard Gregory Creyke, at Oxley. He died ten years later on 11 February 1889 at Ormiston in Queensland.
Agnes outlived her five husbands, dying on 7 February 1914 at Brisbane, aged 83. She had three surviving children. Befittingly her epitaph read - "She hath done what she could."
| | | | |
| --- | --- | --- | --- |
| Children of Agnes Wollaston | Born | Died | Age |
| Mary Agnes Strain | bap. 21 May 1845 | 8 Sept 1847 | 2 years, 3½ months |
| Jane Charlotte Strain | bap. 18 Jan 1847 | 20 May 1916 | 69 years |
| James Edward Strain | 16 Nov 1848 | 27 Mar 1852 | 3 years, 4 months |
| Sophia Isabella Suxspeach | 25 Aug 1850 | 7 Mar 1854 | 3 years, 7 months |
| Henrietta Agnes Haines | 21 Feb 1852 | 8 Mar 1853 | 2 years |
| Charles Chetwynd Langley Talbot | Jan 1856 | 17 Jul 1945 | 89 years |
| Ramsden Gledstane Talbot | 10 May 1858 | 15 Mar 1937 | 78 years |
Mary Agnes Wollaston - Country of residence 1840- 1858 (the blank months are unknown).
compiled by Clayton Talbot