Menu
Details

Category: Scottish
Hits: 3364
More Scottish Interests
Thes items were originally published on the WAGS Blog between November 2012 and February 2014.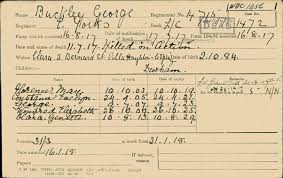 Great War Pension Cards
The Western Front Association (WFA) is delighted to announce that it has secured the safe storage of a major archive of over six million Great War soldiers' pension record cards.The key aspect of the records is that, uniquely, they unite genealogical information with military information.
Details

Category: Scottish
Hits: 2928
Scottish Interests
These items were originally published between August 2012 and Feb 2013.
Some of the items are a bit dated but the links and content is still relevant to Scottish research.