Menu
Details

Category: News Items
Hits: 4233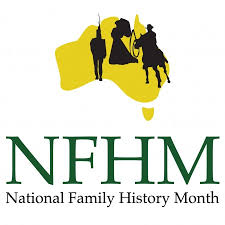 National Family History Month (NFHM) is an initiative of the Australasian Federation of Family History Organisations (AFFHO).
This popular event has received broad support from some of Australia's leading government and non-government organisations since its introduction in 2006. Originally only the first week in August, NFHM increased to include the whole month of August in 2013 to allow greater participation across Australia.
Read more: National Family History Month in Western Australia
Details

Category: News Items
Hits: 2370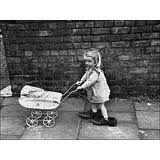 Emily Gallagher, a PhD student from the Australian National University, would like some help from our readers with her research into children's play in Australia pre-1950.
Very little has been written on this topic, a gap that Emily hopes to fill.
What follows is her detailed appeal for help - she will be very grateful for any and all contributions towards her research.
Read more: An appeal for memories of growing up in Australia, 1901-1939
Details

Category: News Items
Hits: 3757
Passenger Arrivals and Departures for Swan River Colony 1826-1838
This article was first published in August 2012.
This significant set of Western Australian historical data, produced by Graham Bown on behalf of the Swan River Pioneers 1829-1838, (a Special Interest Group of the Western Australian Genealogical Society Inc.), is available to WAGS members via the WAGS website as from 23 August 2012.
Details

Category: News Items
Hits: 2222
The extra mile...
Whilst the rest of us are preparing for Christmas, some dedicated WAGS members were hard at work to improve the experience of being in the WAGS Library Non-book area. Thanks Ian and Ian and all those assembled for getting this important project underway !
The Server Room
In order to provide a quieter area for research in unit six, WAGS is building an enclosed air conditioned room to house the server machines that share and store data around our organisation.
The project, designed by Simon and Simon, commenced last Saturday 12th December, when members of the Computer SIG assisted in shifting the long computer table away from the rear wall.
Details

Category: News Items
Hits: 2793
GRO Microfiche
This item was first published in August 2012.
When I first joined WAGS back in the last century, like many of you, I lined up at the large desk in Unit 6 waiting my turn to receive the four GRO microfiche I'd requested.