Moya Sharp from the Outback Family History website has taken up the gauntlet and submitted an article for the WAGS Blog.
Welcome!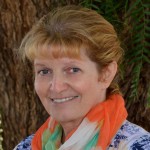 Great to have you on our website Moya and thank you for your story about Carrie.
Columnist, Carrie of the Miner may not have been as widely known as Carrie Bradshaw of a certain TV show but in the Goldfields she is by far more important and arguably more impressive. Carrie's real name was Amy Augusta Buscombe who was born in Victoria in 1862 and she was the first female journalist at the Kalgoorlie Miner.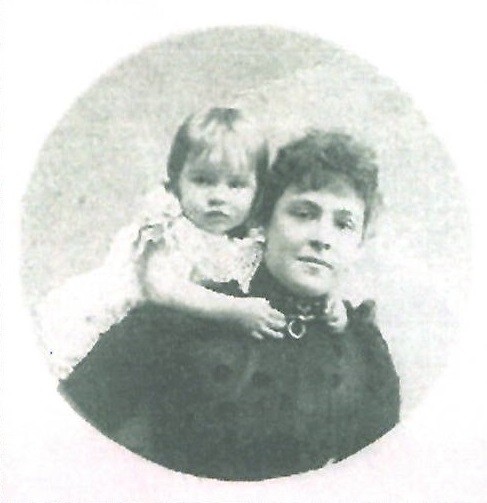 Following the Victorian bank crashes of the late 1800's, Amy and her solicitor husband, Charles Alfred Argyle, travelled from Victoria to Perth where he continued to practice law. The couple had married in 1889 in Melbourne and had a daughter, Nancy.
Because Kalgoorlie was rife with Typhoid, it was not considered a safe place for children and Nancy, 9, was left in Melbourne with a wealthy aunt. Nancy went on to become the first physiotherapist in Kalgoorlie when she returned as an adult many years later. Amy, after a short stint in Perth, followed her sisters, Lillian and Alicia to Kalgoorlie. It is not known what happened with Charles at this time but the marriage quickly deteriorated and he returned to Melbourne leaving Amy in the Goldfields with her sisters. She started out in her new town doing hairdressing and helping her sisters run the Mia Mia café.
She loved theatrical productions and she and her sisters formed a theatrical company. They would stack their horse and cart with theatrical props and costumes and perform shows along the Golden Mile for charities. Amy was instrumental in raising funds for the Red Cross and the war effort in 1914-1918. When Dame Nellie Melba visited the Goldfields there was a letter she left for Amy on Palace Hotel letterhead. It said
"Dear Mrs Argyle, How very kind of you to send me such lovely sweet peas. Thank you so much. I do appreciate them as I did not realise that such lovely flowers could grow in a desert, yours sincerely Nellie Melba."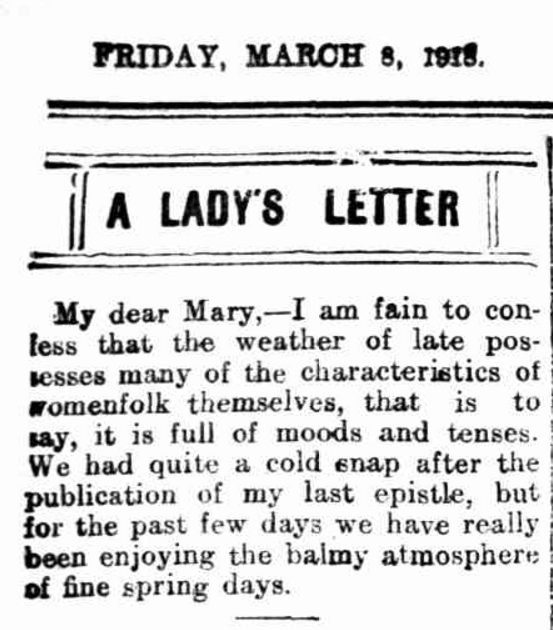 In 1907 Amy started writing 'A Lady's Letter' for the Kalgoorlie Miner and would continue to do so for about ten years. The column took the form of a letter to a fictional friend, Mary and detailed all the social happenings around the town. Amy's great granddaughter Susan Clarke said that the sister who had come from a very privileged existence before the bank crashes still thought very highly of themselves in their new found much more simple surroundings. She said that Amy had a habit of chatting to everyone no matter what their social status. She said 'She was a naturally friendly person and was known to stop on the street to talk to all kinds of people, a thing that her once well to do family did not approve of.
The family had largely left Kalgoorlie by 1926 mainly to pursue farming interests elsewhere. Amy was still single and but eventually became the companion to a 'dear man' much younger than herself of whom the family were 'very fond'. Amy's Great Granddaughter Susan Clarke said that no one was ever brave enough to ask Amy the nature of the relationship was with this younger man.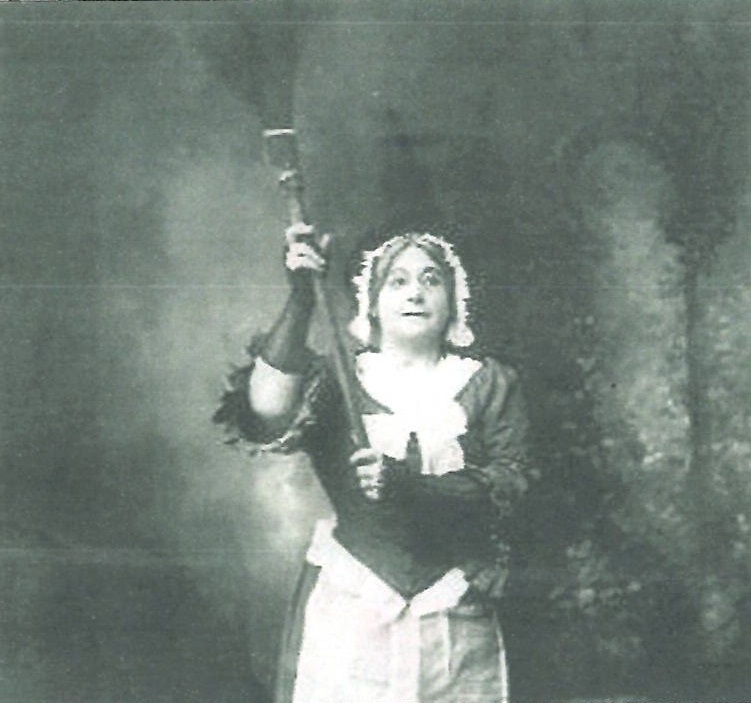 Amy was to remain unmarried and passed away near Perth and was cremated at the Karrakatta Cemetery in 1939 when she was 76 yrs old.
Amy's sister, Alicia Mary Buscombe was to marry Harry Duncan in 1902 and Lilian Marie Buscombe was to marry James Kennedy Brougham in 1901 both in Kalgoorlie. Lillian was to have two children born in Kalgoorlie, Edna Waugh and Jack.
---
About Outback Family History
Outback Family History was founded in 2009 by Sandy Duncan and Moya Sharp. The aim was simple, to make the local and family history on the rich and diverse Eastern Goldfields of Western Australia available to everyone free of charge.
The web site was originally called "And All So Far From Home" and this site was left to me by my dear friend and fellow researcher Shyama Peebles, you can read more about this on the 'Acknowledgements' page.
When my good friend and research partner Sandy Duncan passed away after a long and brave fight against cancer in 2012 I promised her I would carry on the work. I now continue without my two closest friends. Of all the extensive information contained in the site at this moment the amount of data still to add makes it only the tip of the iceberg.
I am committed to continuously add new information and to actively seek out new records and to provide a permanent source of reference to everyone with a common interest in the history of the goldfields.

Moya.